No more waiting for all the snow to melt, it's time for a new season of concerts, performances, and events at The Soo Theatre Project beginning this month!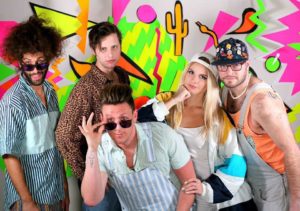 Raise the Roof
One year later, the Raise the Roof Concert Series is celebrating its second season with a red carpet affair at The Ben Daniels Band concert April 22. Come with a group of friends to be photographed on the red carpet under STP's historic marquee. Yes, a photographer will be there to capture your special night on the red carpet for before entering the concert.
Ben Daniels, actor Jeff Daniels' son, and his band are considered to be a Bluesy, Jazzy, and Rock band that appeals to all ages. Listen to the sound of this band at www.bendanielsband.com.
Tickets also include a chance for a two-person sauna donated by Jim Larsen and the Dr. Mercola Company. Someone will walk away with a free sauna! Short's Brewery will be providing the beer for this event and is offering a special "Raise The Roof" lager. Come to the concert and assist your community while you "Sip and Support The Heartbeat of Downtown."
This summer, roof repair will begin because of the funds raised with last season's concert series. More funds are needed, however, and it is hoped that this season's concert series will raise the remaining balance for all the roof repairs to be completed. So gather your friends, get your photograph taken on the red carpet, taste some "Raise The Roof" lager, and support your community's assets.
In addition to The Ben Daniels Band on April 22, The Go Rounds on June 29 and The Accidentals on August 24 are all set to perform on STP's historic stage for the 2017 Raise the Roof Concert Series. But, there are still more bands to be confirmed. Like us on Facebook at Soo Theatre Project for concert updates.
Get your Ben Daniels tickets now! Only 500 available. Come show your support in helping your community to Raise the Roof. "Sip and Support The Heartbeat of Downtown."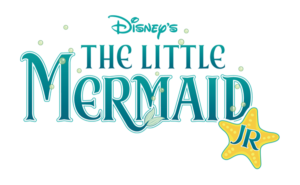 Little Mermaid, Jr.
With 65 young actresses and actors involved, The Little Mermaid, Jr. performances Thursday to Sunday, April 27-30 will be absolutely fantastic just like the performances these fresh thespians have done in the past. Goose bump-making, spine-tingling, heart-loving, and yes, eye-watering goodness always happens at these youth performances every year.
"In a magical underwater kingdom, the beautiful young mermaid, Ariel, longs to leave her ocean home – and her fins – behind and live in the world above. But first, she'll have to defy her father, King Triton, make a deal with the evil sea witch, Ursula, and convince the handsome Prince Eric that she's the girl whose enchanting voice he's been seeking."
Bring the kids, grandparents, aunts, uncles, favorite teachers, and loving neighbors to see these kids perform an adaptation from one of Disney's most cherished stories. The whole family will enjoy experiencing the magic of The Little Mermaid, Jr. Show times are: Thursday, April 27 at 7 pm (preview), Friday, April 28 at 7 pm, Saturday, April 29 at 7 pm, and Sunday, April 30 at 2 pm.
Northland Barbershop Chorus/ Sweet Adeline's
Together once again on STP historic stage, The Northland Barbershop Chorus and The Sweet Adeline's International Chorus both perform this summer with their annual barbershop performances on Sunday, June 4. Coming on a Sunday afternoon for our matinee fans, these terrifically talented singers not only beautifully sing, but entertain with skits, too. A must-see every year!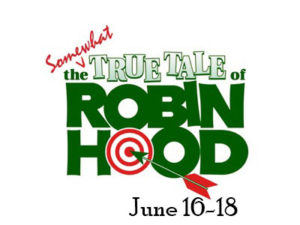 The Somewhat True Tale of Robinhood
This humorous spoof on the real Robinhood story will be performed Friday, Saturday, And Sunday, June 16-18. It is directed by Lisa Dunn and is sure to be another STP hit you won't want to miss:
"Yeah, it's sure is hard to be humble when you're a swashbuckling, egocentric, forest dwelling super-hero. But our gallant guy-in-green tries his best as he swaggers through The Somewhat True Tale of Robin Hood, a frantically funny, Monty Pythonesque retelling of the classic. This time around, the legendary legend, in his never-ending quest to aid the needy, encounters a lovely damsel-in-distress (oddly obsessed with skin conditions); an ever-scheming sheriff who would rather bowl a strike than hit a bull's-eye; a gold-hoarding, bad-guy monarch wannabe; and a good-natured "Town's Guy" who manages to make his way into every scene, whether he belongs there or not. Combine them with an expandable band of spoon-wielding Merry Men whose collective IQs equal six, and you've got an irreverent jaunt through Sherwood Forest you won't soon forget!"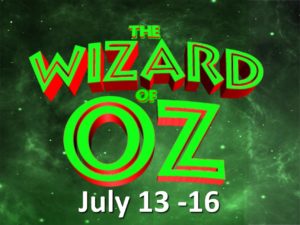 Wizard of Oz
Auditions for The Wizard of Oz are just around the corner. Plan a prepared verse of a song from the show to sing. The Wizard of Oz, directed by Karen Hughes Beacom, will be performed Thursday, Friday, Saturday, and Sunday, July 13-16.
At the Soo Theatre Project, there is always something for everyone all year long. Call at 906-632-1930. Or, visit at 534 Ashmun Street downtown Sault Sainte Marie, MI. Or, like us on Facebook at Soo Theatre Project, Inc.