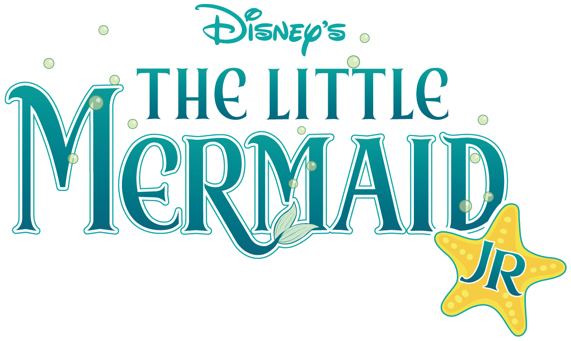 AGES 8-18 PRODUCTION DATES APRIL 28, 29, & 30
Principal auditions for Disney's "The Little Mermaid Jr. for ages 12 – 18 will be held on Monday, January 16 Friday, January 20 and Saturday, January 21 beginning at 7pm.​ This night is for auditionees who are trying out for one of the show leads and have a solo piece prepared to sing for the directors. Singers will be heard in small groups and will be scheduled in twenty minute blocks.
One verse of a song with piano accompaniment is all that is required. Pieces should be memorized.
Acapella (voice only without piano) excerpts will be accepted if you are not sure how to obtain sheet music in advance of the auditions. The theatre company will have printed music for all of the songs from the stage version if singers wish to use the materials available from the production.
Auditionees will also be asked to read lines from the show and may be called back to read with other potential cast members at a later date.
All kids 12 and under are invited to attend a group audition on Friday, January 20 from 6pm – 8pm.​ ​Those interested in being in the chorus only from this age group will audition as a group from 6pm-7pm. This is a good idea for first timers or those who prefer to sing with other singers.
Additional leads may be chosen from the group auditions from the 12 and under group.
Kids 12 and under who do wish to try for a solo part or a featured chorus role will be asked to stay for the additional hour from 7pm-8pm. During this time the kids may sing a prepared solo or sing an excerpt from the group session.
Callbacks will take place as necessary on Saturday, January 21 time TBA.
QUESTIONS? ​sootheatre@gmail.com​ 906-632-1930