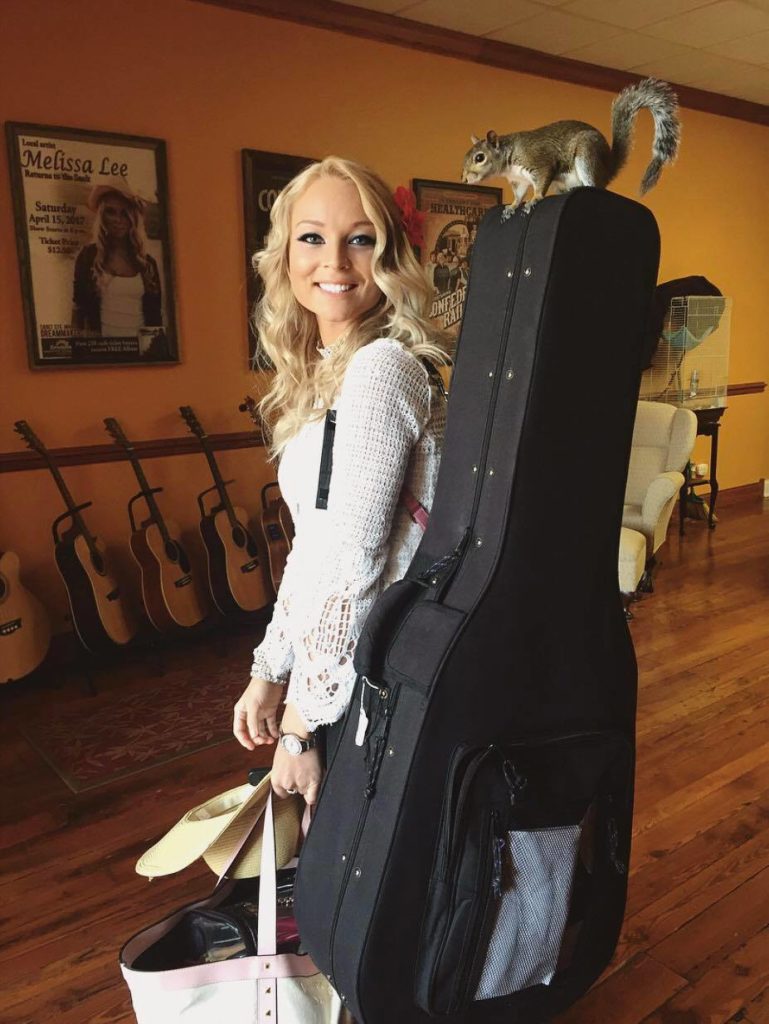 In 2013, Melissa Lee Zenker graduated from Sault Area High School. Since then, she moved to Nashville to pursue her dreams of singing country songs for people like you and me to enjoy. She's returning to her roots to share her talents with us by performing at The Soo Theatre Project on Thursday, July 6 at 7 pm!
Tickets are $15 in advance (at Moloney's Alley Irish Pub on Portage Street or at The Soo Theatre Project's office on Ashmun) or $20 at the door. This is another concert as part of the Raise The Roof Concert Series. "Sip and Support The Heartbeat of Downtown!"
Here's what Melissa has been up to from reverbnation.com:
"Having been on tour with Confederate Railroad for the last year, Melissa Lee is an up-and-coming Nashville Country music artist to look out for. She kicked off 2016 with 3 sold out shows at Kewadin Casino in Sault Ste. Marie, MI as the only female artist in a "tribute to the Grand Ole Opry" show, and finished out the year performing onstage with Charlie Daniels at the Dallas Bull in Tampa, FL. She has opened for many national acts such as 2015 ACM New Artist of the Year winner Cole Swindell, Tyler Farr, The Kentucky Headhunters, and Confederate Railroad, and has shared the stage with artists such as Buddy Jewell and Jeff Carson. Melissa performed over 200 shows in 2015, and toured the country with "Girls With Guitars" in 2013-2014."
It's obvious that Melissa Lee is doing well. Read these positive reviews:
"… Her recent studio effort, "Here To Get My Stuff" is a collection of songs with a truly diverse vibe. This album is particularly special, because it truly has something for everyone: from the sassy energy of "Here To Get My Stuff" to the emotional depth of "Willow Tree" Melissa is an accomplished songwriter and performer with a passion for beautiful melodies, and the ability to share stories and feelings through her lyrics."

~ The Band Camp Diaries

The Gridiron Pub & Grub staff and customers thoroughly enjoyed your show and can't wait to have you back! The way you got the crowd involved was amazing, people singing and dancing along! We look forward to your next stop in Hayward at the Gridiron! Keep the music and the fun going girl!

~ Gridiron Pub & Grub, Hayward, WI

"[Melissa Lee] delivers an energetic, uplifting blend of pop, country, and acoustic-rock that will bring a smile to your face. You will be left vibing out to beautiful vocals and thoughtful lyrics."

Joshua Smotherman ~ Middle Tennessee Music
You can hear and read more information about Melissa Lee here: www.reverbnation.com/melissaleezenker or www.facebook.com/melissaleezenker.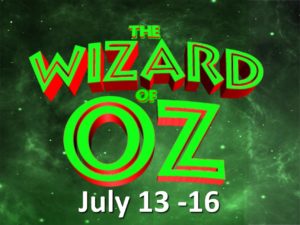 The Wizard of Oz will be performed at The Soo Theatre Project beginning Thursday, July 13, Friday, July 14, Saturday, July 15, and Sunday, July 15. Can't you just see the munchkins and monkeys, the green Wicked Witch of the West, Dorothy, Toto, the Tin Man, the Lion, and the Scarecrow? Oh, and don't forget the bigger-than-life Wizard of Oz, of course!
Get your tickets now to hear "We're off to see the wizard! The wonderful Wizard of Oz!" And, the unforgettable song, "Over The Rainbow" where blue birds fly. Get your tickets now to see Dorothy's red ruby slippers! Tickets for The Wizard of Oz are limited and are available at The Soo Theatre Project office on Ashmun Street.
Winnie The Pooh will be on stage July 21 at 2 pm as the culmination of the Elementary Musical Theatre week-long camp for elementary aged students. Register your child now for the Elementary Musical Theatre Camp July 17 – 21 by calling the theatre office today. See this offered camp and other camps on the poster.
And, there's so much more at STP. It's why it has been said…
At the Soo Theatre Project, there is always something for everyone all year long. Call at 906-632-1930. Or, visit at 534 Ashmun Street downtown Sault Sainte Marie, MI. Or, like us on Facebook at Soo Theatre Project, Inc.