Thank You For Your Support!
Capital Improvement Grant from Michigan Council for Arts & Cultural Affairs, Robert and Dawn Aldrich, Jack and Louise Armstrong, Central Savings Bank, Cup of the Day, A Cut Above, Island Books and Crafts, Kewadin Casinos, Kohl's Department Store, Lake Superior State University Student Government, Lockview Restaurant, Lynn Auto Parts, Mbank, Madigan-Pingatore Insurance, Meijer, Moloney's, Palace Saloon, Mary Jane Pennington, Rotary Club Game Show Extravaganza, Ryan's Jewelry, Sault Ste Marie Convention & Visitors Bureau, Second Childhood and Adults, Too, Soo Brewing, Soo Coop Credit Union, Shakopee Mdewakanton Sioux Community, Sault High Class of 1997 Reunion, Bill Sawasky, War Memorial Hospital, The Wicked Sister, 100 Women With Heart and 1668 Winery.
A Raise the Roof Update!
More roofs than we originally planned were done in 2017! Besides the stage roof and the roof covering the corridor between the theatre auditorium and the former apartments, roofs over the emergency exits on each side of the auditorium were also redone.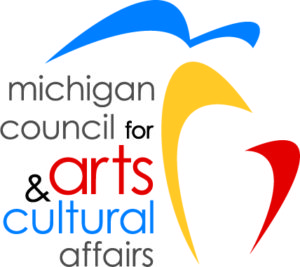 Special thanks goes to the Michigan Council for Arts and Cultural Affairs grant award of $50,000 and the Raise the Roof campaign organized by Abby Baker. Thanks also to all the people who contributed money, who attended the Raise the Roof concert series and to the Rotary Club Game Show Extravaganza. All of us together raised the money needed to match the grant award and get the roofs done. The list of sponsors and contributors is included with this article. Thanks also to Great Lakes Roofing who gave us a good price, so we could do more roofs than planned. Thank you one and all.
Another grant in the amount of $35,000 has been awarded by the Michigan Council for Arts and Cultural Affairs for 2018. More matching monies is needed to get the rest of the roofs on this huge building done.
Be sure to support all of our local sponsors and thank them for helping Soo Theatre "Raise the Roof!"
A Big Ole Rummage Sale!
In the meantime, stop down before 3pm today to check out the BIG OLE RUMMAGE SALE going on at the Soo Theatre. Things need to be cleared out to make way fro more progress in the building. Items from the theatre are being sold in addition to donations from individuals that have come in all week to help support the Raise the Roof fund! The sale runs for the second day today from 9am-3pm!
There is something for everyone at the Soo Theatre Project. Please call STP's office at 906-632-1930 for more information. Or, visit at

534 Ashmun Street downtown Sault Sainte Marie, MI

. Or, like us on Facebook at Soo Theatre Project, Inc.