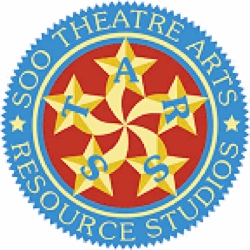 In keeping with the part of our mission statement that includes "…to sponsor, encourage, and create opportunities for participating in and appreciating the arts," the STARS Music Faculty will be presenting a recital on April 10th at 7:30p.m. at St. Mary's Pro-Cathedral in Sault Ste. Marie, with an encore performance to follow on Sunday, April 12th at 4:00p.m.at the First Union Church of Cedarville.
A program rich in variety, from the lyric melodies of Wolfgang Amadeus Mozart to the jazz stylings of Dave Brubeck, the April recital will feature instruments and voice alike, showcasing the talents of this diverse group of artists.
Leading off the program will be soprano and harpist, Karen Hughes Beacom, with the Mozart aria "Porgi, amor" from "The Marriage of Figaro," accompanied by Betty Struble. Later in the program, flutist Sarah Morrison will join her, as the two perform on harp and flute.
STARS newest music faculty member, cellist Maggie Twining will be making her local debut with two movements of Marcello's "Sonata in F," accompanied by piano instructor Betty Struble. Twining will also play an arrangement for bass solo of "Die Meistersinger" by Richard Wagner, with Karen Beacom on piano.
Well-know local fiddler and violin teacher Benjamin Gulder will be doing two movements from the "Israeli Concertino," an emotional piece of folk music by George Perlman.  Gulder enjoys performing not only his classical repertoire, but is often found sharing his love of fiddling with guitarist and folk singer, Marty Feldhake.
Violin, viola and piano instructor Dottie Case has teamed up with Beacom for the first two movements of Dvorak's "Sonatina" for violin and piano.  The two have very much enjoyed preparations, as they have even coached their piece with Sault Symphony Concertmaster, Anya Mallinger. The two have also performed in advance for a few small audiences, including the home of long time STARS supporter (and herself a current student of cello) Marian MacLeod.  As expressed by Beacom, "It has been so much fun preparing this piece of music, as well as the rest of the program. Making our own music as artists is such an important thing that all too often gets lost in the shuffle of teaching schedules and other commitments.  This recital has been a great catalyst for doing just that – performing on the instruments that we teach and love."
Piano and voice instructor Ronda McGreevy will change it up a bit with a sampling of famous and familiar jazz piano tunes.  McGreevy and Struble will also team up for a piano duet arrangement of the timeless "Tea for Two."
Lastly, Strings Faculty members Maggie Twining, Benjamin Gulder and Dottie Case will be joined by STARS Youth Orchestra member, violinist Emma Ledford to present the first movement of the very exciting Grieg String Quartet, a piece of incredible power and beauty.
As expressed in the rest of the mission, "The Soo Theatre Project, Inc. enriches the quality of life in our area by bringing talented entertainers, local artists, and quality events to the historic Soo Theatre stage.  STARS, the educational program of Soo Theatre Project, offers individual and group lessons, classes, workshops and camps to individuals of all ages in music, dance, theatre and visual arts."
Join our STARS faculty in this newly programmed annual event. Be sure to catch us at one of our two venues; Sault Ste. Marie on Friday night or down in Cedarville on Sunday afternoon. Admission is by donation.