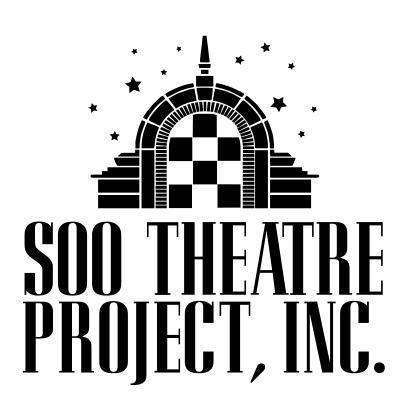 Soo Theatre Project welcomes two new Board of Director members, Laura Collins-Downwind and Theresa Henderson. Both new board members are from the Sault Ste. Marie area and have grown up attending the movies at Soo Theatre before it became the Soo Theatre Project.
Laura Collins-Downwind is from the Sault Ste. Marie area and is a Sault Tribe Member. She works within the Sault Tribes Cultural Division as the Cultural Repatriation Assistant. She received her BS from LSSU in Fisheries and Wildlife Management/Biology. She is pursuing her MSA from Central Michigan University in Health Administration and hopes to finish this degree by 2019.
Laura said "I am very excited to serve our community in this capacity! My children have been involved in the Soo Theatre Project's programs since its' beginning. The Theatre brings people from many different backgrounds and interests together for community events. It is a happy and healthy creative outlet for many children within our community. My favorite aspect is the Youth Theatre; it is amazing to see the talent we have within our young people. I have enjoyed watching our youth grow and excel with each coming Youth performance, camp, and through private lessons."
We welcome Laura's passion and skills to the Soo Theatre team!
Theresa Henderson is also from Sault Ste. Marie. She has worked in sales and marketing; print, television, and radio since 1988. When she was a teenager she worked at the movie theatre for three years.
Theresa commented, "I am very excited to be a part of the Soo Theatre Project's Board of Directors. I grew up in Sault Ste. Marie and worked in the movie theatre as a teenager. The Soo Theatre has always been very dear to me and I have always wanted to become more involved. Once I found out there was an opening on the Board, I jumped at the opportunity. I am very pleased to be a part of the Soo Theatre Project's continuing efforts to bring high quality arts to our community."
The Soo Theatre Project is thrilled to welcome their new Board Members, Laura Collins-Downwind and Theresa Henderson.
The Soo Theatre's Board of Directors is comprised of: Colleen Arbic, Martha Cowan, Carol Andary, Brad Blair, Susan Camp, Laura Collins-Downwind, Theresa Henderson, and Nancy Kirkpatrick. The honorary members are Tom Ewing and Mary McKay. Karen Hughes Beacom serves as Artistic Director and Maggie Twining as the Education Director. Board members and our directors volunteer their time to help create and cultivate a thriving arts community within Sault Ste. Marie, Michigan.
The Board of Directors is always looking for ways to help keep the historic Soo Theatre building and its programs going. You can help by donating to our Belong to Something Big program. Details are on the website, www.sootheatre.org or send us a check at 534 Ashmun Street. Attend our shows and events and/or take a class and enjoy participating in the arts. The money we generate from ticket sales and tuition is put to good use keeping our present programs going and upgrading the building.
The Soo Theatre Project's goals are to enrich the quality of life in our area by bringing talented entertainers, local artists, and quality events to the historic Soo Theatre. STARS, the educational program of Soo Theatre Project, offers individual and group lessons, classes, workshops and camps to individuals of all ages in music, theatre, and visual arts. If you have any inquiries for classes, camps, performances, and/or donating, please call the office at (906) 632-1930 or email sootheatre@gmail.com. You may also look at their website, www.sootheatre.org.
"There's something for everyone at Soo Theatre Project."