By Lizabeth Jenkins-Dale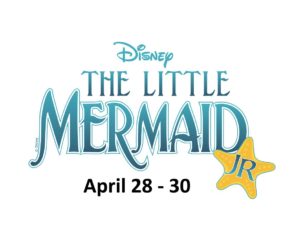 With Little Mermaid, Jr. rehearsals in full swing (performances Friday, April 28 to Sunday, April 30), The Soo Theatre Project is looking onward to summer. STP summer exploration is ready for you with a varied list of options!
How about Art Camp? Or maybe Beginning Strings Camp? Band and Orchestra Camp? There's a Vocal and Opera Workshop Camp, too. Elementary Arts Exploration Camp allows students to be exposed to multiple kinds of art. And, the Pre-school Music, Art, and Play Camp.
If the extended rehearsal schedule of Little Mermaid, Jr. didn't work with your child's spring schedule, then a summer camp or two will be a good fit.
How about The Rockin' Tale of Snow White? Or, Winnie The Pooh Kids? These are only two of nine summer camps at The Soo Theatre Project.
If your child wants to participate in theatre, but hasn't previously or has little experience, The Soo Theatre Project has the perfect solution. Allow the older students to be role models for the younger ones.
The Soo Theatre Project has been offering theatre opportunities since 2003 and has many students who have performed for years now. Their experience is truly valuable for the younger ones "coming on up."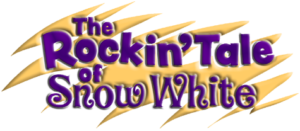 One such opportunity is the one-week Elementary Musical Theatre Camp June 19-23 which joins the two-week Middle School/High School Musical Theatre Camp June 12-16 and June 19-23. All these students will perform The Rockin' Tale of Snow White.
The Rockin' Tale of Snow White is a fun spoof on the original story of Snow White:
"…New characters and comedic twists come to life as a modern mom reads the Brothers Grimm tale to her restless children. In addition to the well-known cast of the kind princess, evil queen, multiple dwarfs and the morally conflicted huntsman, this musical introduces us to some fresh new faces such as rhyme-happy ladies-in-waiting and a stick-in-the-mud governmental representative out to ruin everyone's good time. This family musical is fused with a rousing mixture of hip-hop, rock and roll, doo wop and more! With its tongue-in-cheek humor and catchy songs, The Rockin' Tale of Snow White is a fairy tale for the whole family!"
Elementary, middle, and high school students enjoy the thrills of theatre production while learning from each other the art of performance. It's a win-win situation! Enroll your child today.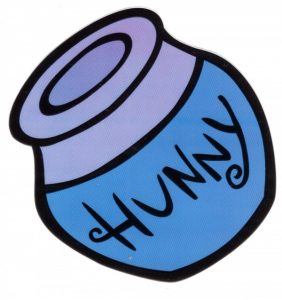 An additional Elementary Musical Theatre Camp, performing Disney's Winnie the Pooh KIDS in a camp July 17-21, is another wonderful opportunity for the younger theatre students to "get their feet wet" on stage.
"Disney's Winnie the Pooh KIDS is a delightful show based on the beloved characters of A.A. Milne and the 2011 Disney animated feature film. Featuring favorite songs from the film, as well as new hits by the Academy Award-winning Robert and Kristen Lopez (Frozen), this honey-filled delight is as sweet as it is fun.
"Welcome to the Hundred Acre Wood, where Winnie the Pooh is once again in search of honey. Along the way, he meets his pals, Tigger, Piglet, Rabbit and Owl, but soon discovers that Christopher Robin has been captured by the mysterious Backson! As they prepare for a rescue operation, the animals learn about teamwork, friendship and, of course… sharing snacks."
Visit Soo Theatre Project's Facebook page to get the latest updates on everything happen at STP. The public is welcome to enjoy the end of camp performances.
At the Soo Theatre Project, there is always something for everyone all year long. Call at 906-632-1930. Or, visit at 534 Ashmun Street downtown Sault Sainte Marie, MI. Or, like us on Facebook at Soo Theatre Project, Inc.