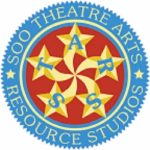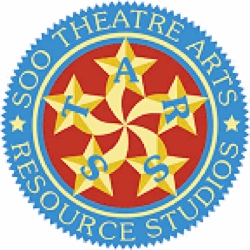 The Soo Theatre Project is beginning its fall/winter season of classes with lots of excitement and newness just like the beginning of the school year.
There are so many wonderful classes, events, and happenings occurring at STP all year with many magnificent teachers, but for today, I'm narrowing to two exciting new instructors: Alison Cheney and Maggie Twinning.
These two new–to-The-Soo-Theatre-Project instructors both are very talented, enthusiastic, and thrilled to join STP and serve the Eastern Upper Peninsula communities.
Dance has always been a part of Alison Cheney's life. She began this passion when five years old at the Mt. Laurel Regional Ballet Co. while taking gymnastics classes, too. Because her family moved much, Alison experienced different dance studios and companies such as the Joffrey Ballet, NYC; the Coupe' Dance Studio, Nanuet, New York; and the Sherry Walsh Dance Academy, Sault Ste. Marie, ON. Alison trained under Ms. Diane Frankle, Madame Nanette Charise, Robert Tucker, Lynne Glauber, and Sherry Walsh.
Utilizing all her experience, Mrs. Cheney is now a Rudyard resident teaching dance for all ages, which is something she's been doing for 16 years! At The Soo Theatre Project, she will be teaching on Thursdays: two classes of "Music & Dance" for 2 ½ to 4 year olds, "Classical Ballet" for 12 year olds and older, and "Pre-Pointe/Pointe" for 12 year olds and older.
Maggie Twining is a natural instrumentalist as she began playing the cello by age 10, both the double bass and violin by age 12, and the trombone in college. Maggie studied with Laura Deming of the Chicago Lyric Opera House and Tracy Geissler while in high school.
Maggie attended Michigan Technological University for two years before transferring to Northern Michigan University to obtain a Bachelor of Arts in Music Education. While in high school and college, she participated in many musical venues including chamber ensembles, Keweenaw Symphony Orchestra, Marquette Symphony Orchestra, and University Theatre musicals as well as the marching band at NMU.
After graduating and teaching a year of general music and beginning orchestra in the public school, her family relocated to the Copper Country where she has been teaching cello and violin. Mrs. Twining has been director of the Preparatory Strings (Beginning Orchestra) and the Keweenaw Youth Symphony Orchestra for the past ten years.
Now closer to STP, Maggie resides in Cedarville and will be teaching cello private lessons on Mondays as well as developing a Cello Choir and a Beginning Orchestra. The Beginning Orchestra will allow those just starting their stringed instrument journeys to eventually feed into STP's existing Advanced Orchestra.
Other new exciting changes…Rachael Smart will teach three new classes: Hula-Hoop and Acro Dance for ages 4-6 and 7-10 this fall to December. Enroll today!
Please note: the Classical Ballet, Pre-Pointe/Pointe, Hula-Hoop, and Acro Dance classes will be taught in the spacious Northern Life Studio For Healing Arts on 529 Court Street, Sault Ste. Marie, MI. Lots of room for graceful dancers!
The Second Skin Shop of Marquette will be at STP Saturday, September 6 from 10 am to 2 pm to fit your child with the proper sizing in dance shoes from a great selection of dance shoes, apparel, and accessories.
There's always something for everyone at The Soo Theatre Project all year long. Visit: 534 Ashmun Street. Call: (906) 635-1930. Look: www.sootheatre.org.