Lizabeth Jenkins-Dale and Karen Hughes Beacom
Signs of spring are evident which means the Soo Theatre Project's summer season is just around the corner. And with so much entertainment, camps, performances, and concerts to pack into a summer season, we needed to begin in April!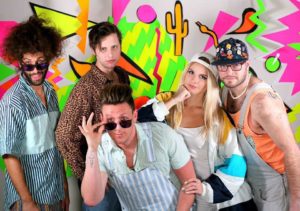 The Ben Daniels Band (actor Jeff Daniel's son) will be here in three weeks – April 22. This folksy, rock, and country band plays something for everyone. The Ben Daniels Band is the opener for The Soo Theatre Project's Raise the Roof Concert Series now in its second season. Last season was so successful that two roofs will be replaced this coming summer! But, there is much more to be done.
Tickets ($40) for The Ben Daniels Band include a raffle for a two-person sauna. Can you just see it? Someone will walk out of the concert with a sauna! Beer will be available from Joe Shorts.
"Sip and Support The Heartbeat of Downtown" means that all funds raised at this concert and the other Raise the Roof Concerts go toward fixing all the roofs at The Soo Theatre Project. This is your opportunity to support your town, have a chance for a sauna, and experience an awesome band. Listen here: www.bendanielsband.com.
In addition to other bands, the Go Arounds have been booked for June 29, and the Accidentals are returning to Sault Sainte Marie on August 24th. It's going to be another amazing Raise the Roof Concert Series in 2017!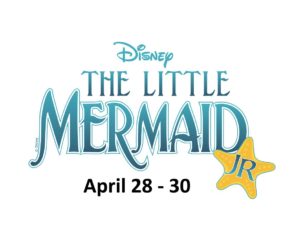 Also happening in April… The Little Mermaid Junior opens with a preview performance on Thursday, April 27 at 7pm and continue with performances on Friday and Saturday April 28 & 29 at 7pm. The show will close with a matinee on Sunday, April 30 at 2pm. Over 70 students are participating with The Little Mermaid Junior.
"Journey 'under the sea' with Ariel and her aquatic friends in Disney's The Little Mermaid JR., adapted from Disney's Broadway production and the motion picture (featuring the enormously popular Academy Award-winning music and delightfully charming book and lyrics). Based on one of Hans Christian Andersen's most beloved stories, Disney's The Little Mermaid JR. is an enchanting look at the sacrifices we all make for love and acceptance.
"In a magical underwater kingdom, the beautiful young mermaid, Ariel, longs to leave her ocean home – and her fins – behind and live in the world above. But first, she'll have to defy her father, King Triton, make a deal with the evil sea witch, Ursula, and convince the handsome Prince Eric that she's the girl whose enchanting voice he's been seeking."
It's a weekend of wonderfulness you won't want to miss! Thursday, April 27 at 7 pm (preview), Friday, April 28 at 7 pm, Saturday, April 29 at 7 pm, and Sunday, April 30 at 2 pm.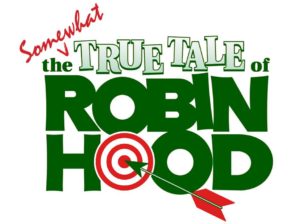 The Somewhat True Tale of Robinhood the June 16-18 play directed by Lisa Dunn has been cast! The Soo Theatre Project is proud to announce the case for The Somewhat True Tale of Robinhood : ROBIN – Aaron Jenkins, SHERIFF – Mark SanAngelo, PRINCE – Dan Harris, MARION – Keelan Jenkins, LADY – Cindy Smith, ALAN ADALE – Anna Kowalski, WILL SCARLETT – Faith Nayback, and the FAWNING LADIES: Ariana Atkinson, Ellah Deeghan, Sara Waucaush, and Ashley Kasper.
Auditions for The Wizard of Oz will be announced next week. If you plan to audition, prepare one verse of a song from the show to sing for director Karen Hughes Beacom. The Wizard of Oz will be performed July 13-16.
The Northland Barbershop Chorus and The Sweet Adeline's International both return to The Soo Theatre Project's stage this summer with their annual barbershop performances on Sunday, June 4. These shows are not just singing, but lots of entertainment, too. You will not be disappointed in the least with either show!
This Tuesday, the movie "1984" will be shown at the Soo Theatre Project. The movie, in which the action begins on April 4, 1984, will be aired in theaters throughout the country on April 4, 2017. Call the STP office for more details.
This is why we say…
At the Soo Theatre Project, there is always something for everyone all year long. Call at 906-632-1930. Or, visit at 534 Ashmun Street downtown Sault Sainte Marie, MI. Or, like us on Facebook at Soo Theatre Project, Inc.