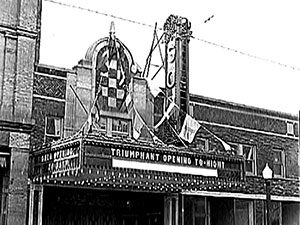 Restoring…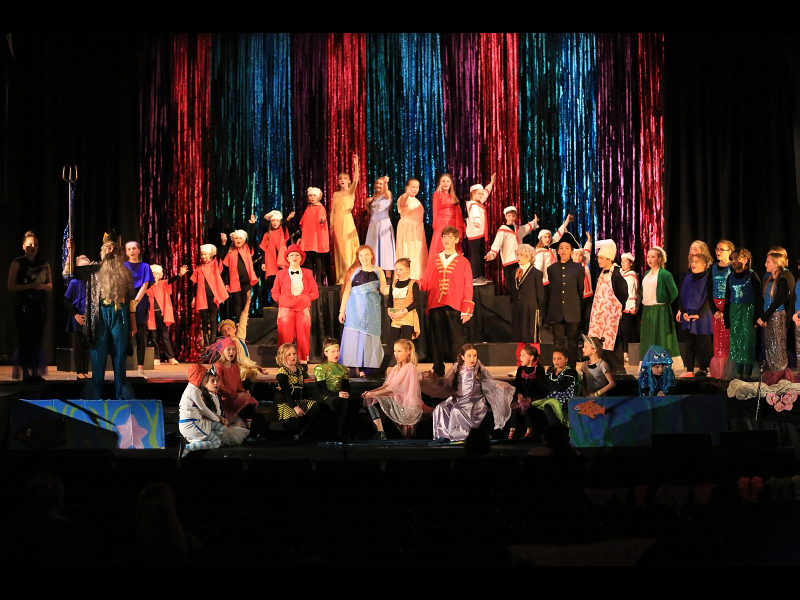 Performing
Faculty Recital (Sept. 22)
"Jazz" (Oct. 21)
Haulted Theatre (Oct. 27)
Festival of Trees (Dec. 9)
Tour of Homes (Dec. 10)
---
Class Schedules for Fall Announced!
With summer coming to a close and the fall season rapidly approaching the Sault Theatre has announced their Fall Schedule of Classes!
Adult and Youth classes as well as some for even toddlers and younger means that there's something for everyone at the Sault Theatre.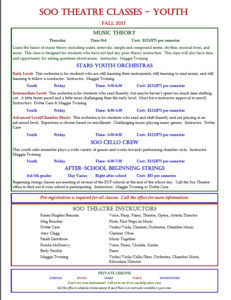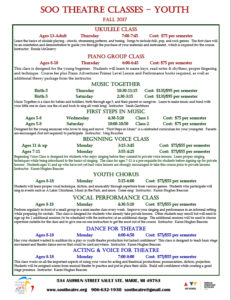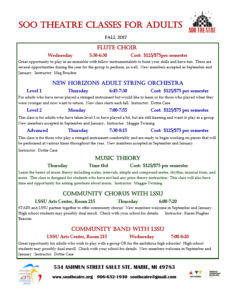 ---