Are you off to see the wizard? You know…The Wonderful Wizard of Oz! This timeless, classic tale of finding one's home, friends, and self when seemingly lost will be performed this coming week Thursday, July 13, Friday, July 14, next Saturday, July 15, and Sunday, July 16.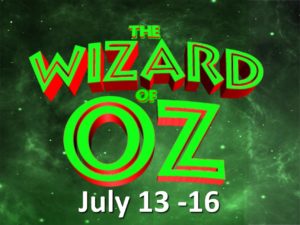 Follow Dorothy with her famous dog, Toto, as she wishes for a more exciting life and suddenly finds herself in a very different world filled with yellow bricked roads, munchkins, monkeys, and witches. On this journey, Dorothy gathers friends: The Tin Man, The Lion, and The Scarecrow who each are in need of something in their lives, too. Together they brave many adventures which bring them all back to where they really want to be: home.
The Wizard of Oz's Thursday, Friday, and Saturday performances begin at 7:30 pm. The Sunday performance begins at 3 pm. Be sure to purchase your tickets ahead of time to ensure seating for this very popular musical. Tickets are available at the Soo Theatre Project office on Ashmun Street.
Don't miss out on your opportunity to hear "Over the Rainbow" and "We're Off To See The Wizard." See Dorothy's red ruby slippers! Watch as The Tin Man gets a heart, The Lion receives courage, and The Scarecrow obtains a brain. Come and experience the magic of The Wizard of Oz live on stage by an 88-member group of tremendously talented performers here on a historic stage in the heartbeat of Sault Sainte Marie's downtown. Make a night of it with dining at a local restaurant and walking to the theatre. Enjoy what your downtown has to offer!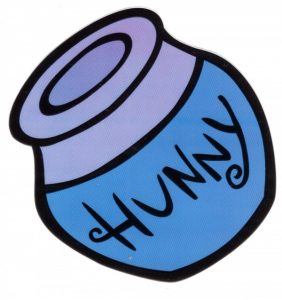 Winnie The Pooh Kids Elementary Musical Theatre Camp! There is still time to register your elementary aged student for the Elementary Musical Theatre's week-long camp running July 17 –July 21. Call the theatre office for more information and registration.
This week long camp is ideal for an introduction to theatre as well as reinforcing theatre knowledge in these up and coming thespians. An end of camp performance will be held Friday, July 21 at 2 pm. Public, parents, and friends are invited to enjoy the performance of Winnie The Pooh Kids!
And, there's more at Soo Theatre Project! Beginning Strings Camp running this week and next week. It's a perfect opportunity for you to learn the violin or cello in an easy, beginning group environment. The Band and Orchestra Camp is also this week at STP. Call the theatre office for more information and registration.
And, don't forget to be part of the annual Vocal and Opera Workshop which includes the opportunity to not only work with opera singers from around the country that STP's opera singer Karen Hughes Beacom gathers from her extensive performance knowledge, but workshop attendees also perform in the Die Fledermaus opera August 9, 11, & 13. As part of the Vocal and Opera Workshop, there is an artist showcase called the Vocal Gala on Friday, July 28 at 7 pm. Public is invited.
All summer long and throughout the year, there is always something for everyone at The Soo Theatre Project. Call at 906-632-1930. Or, visit at 534 Ashmun Street downtown Sault Sainte Marie, MI. Or, like us on Facebook at Soo Theatre Project, Inc.