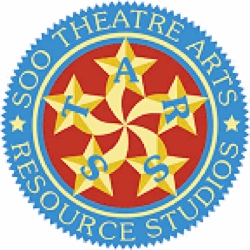 Our new schedule of winter classes is now available. Click HERE to check it out, then contact the office at (906) 632-1930 to register!
Soo Theatre Arts Resource Studios (STARS) is a program of the Soo Theatre Project, Inc. Its mission is to enhance the quality of life in the communities of our region by providing people of all ages with affordable educational experiences in the fine arts.
STARS offers classes in dance, theatre, music, and the visual arts, private music lessons, and opportunities to participate in performing groups.
For the latest info on STARS class and lesson cancellations due to weather and road conditions, please check the scrolling news ticker on this site, visit our NEWS page, or stop by our Facebook page. (You don't need an account to see our postings there.)

STARS Faculty
Dottie Case –
Violin, Viola, Piano
Betty Struble – Piano
Ronda McGreevy – Piano, Voice
Karen Hughes Beacom – Voice, Harp
Emily Beckman – Piano, Flute
Kristin Beckman – Cello
Benjamin Gulder –
Suzuki Violin, Violin, Fiddling
Chris Chenoweth – Brass
Randy Krause – Watercolor Painting
Karley McKee – Youth Choir
Justin Knepper – Accordion
Betsy McDonoff – Drama
To learn more about our faculty members click here.